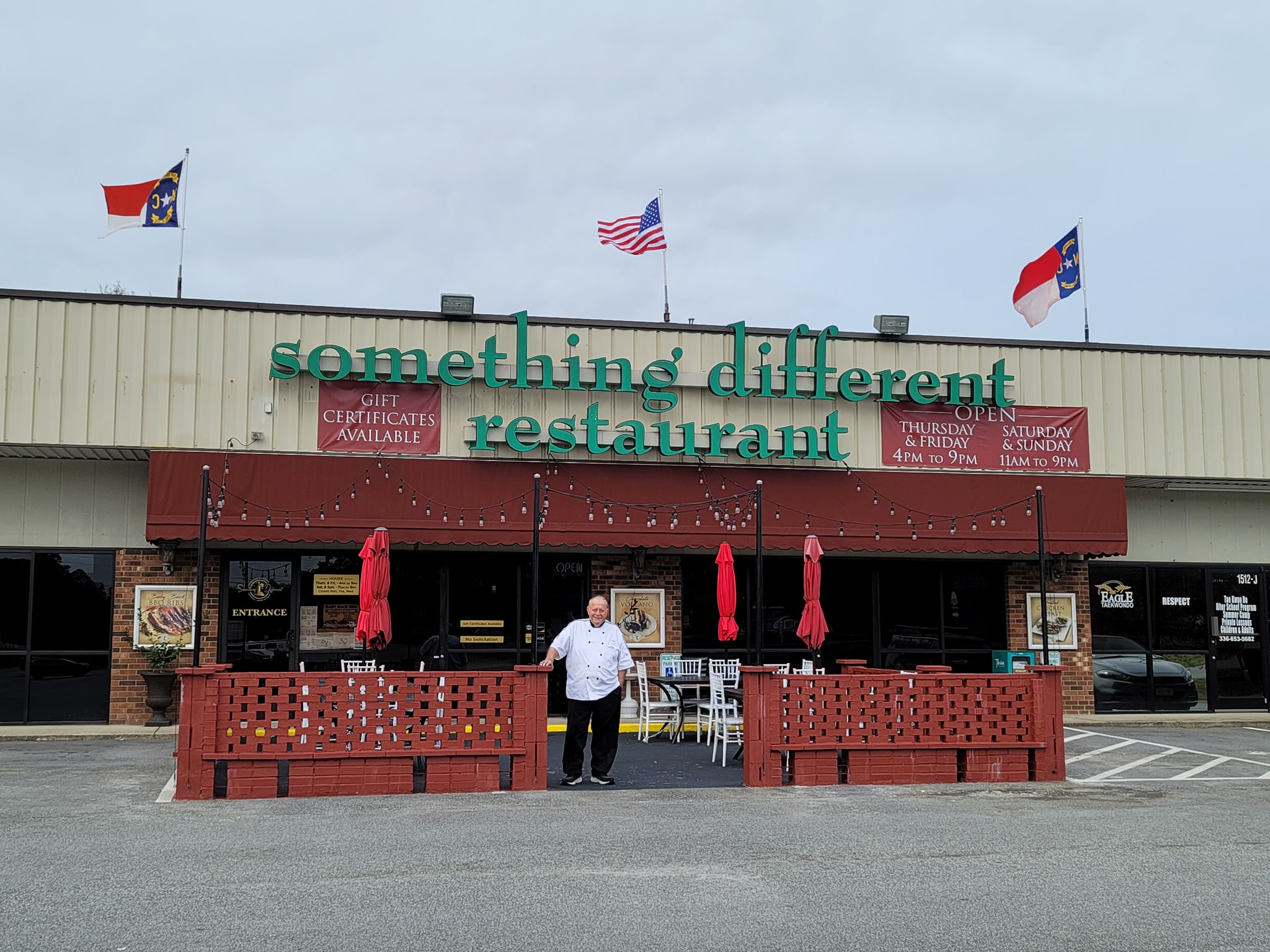 Try Something Different...
Asheboro's favorite restaurant! Something Different Restaurant is just as the name suggests: a blend of American, Greek and many other styles of cuisine. What makes us different? We focus on bringing you the freshest food from a variety of cultures in a relaxing atmosphere. Try our take on traditional cuisine or give one of our signature dishes a taste. Either way, you're sure to leave satisfied.
Something Different also offers catering for your special events. Be sure to check out our Catering page and find out how we can take your event from ordinary to EXTRAORDINARY!